Another week passed and it's time for a recap. The Samsung Galaxy S9 and S9+ remained a hot topic but it was the Nokia 7 plus that received the most attention. It will be Nokia's first 18:9 phone and it will have a Zeiss camera and a Snapdragon 660 chip.
The aforementioned Galaxy S9 duo appeared in the the usual torrent of leaks, this week focusing on its Lilac Purple and Coral Blue skin colors. As the leaks pile up we're getting a clearer and clearer picture of the two upcoming phones.
Xiaomi pulled the wraps off the Amazfir Bit – a GPS-equipped smartwatch with a 45 days battery life. A mysterious bezel-less vivo surfaced in live images and Samsung finally released the long-awaited Android Oreo update for the Galaxy S8/S8+.
Rumors surfaced that OnePlus is working on a successor to its upper-midrange OnePlus X, but the maker denied it, so the euphoria was short-lived.
To complete the tally of interesting posts we saw the HTC U12 in the wild, the Xiaomi Mi Mix 2S name was discovered on AnTuTu, Honor announced the Honor 9 Lite with dual cameras all around and we learned that the Sony Xperia XZ2 is coming soon.
See you next time!
Nokia 7 plus will be the first Nokia with 18:9 screen
Outside of the 6-inch screen there's a dual Zeiss camera and a Snapdragon 660.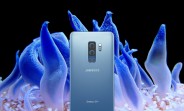 Samsung Galaxy S9+ in Coral Blue swims to the surface
This gives us the complete set of four launch color options for the upcoming flagship duo.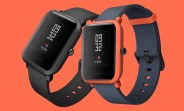 Xiaomi Amazfit Bip smartwatch with 45 day battery goes global
At just $99, the Bip won't break the bank either.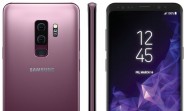 Samsung Galaxy S9 and S9+ in Lilac Purple get leaked press renders
This is one of four main color versions expected to be available for the upcoming duo.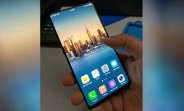 New image of bezel-less vivo flagship pops up
The phone, either vivo X30 or vivo Xplay 7, is about to have the biggest screen-to-body ratio of all smartphones.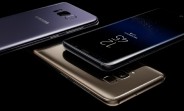 Samsung starts rolling out Android 8.0 Oreo update for the Galaxy S8
Currently live in Germany and rolling out soon in other regions.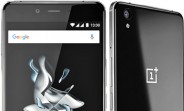 [Updated] Rumor says OnePlus X2 with Snapdragon 835 SoC and 5.5-inch display in works
Other rumored specs include 4GB RAM, 32/64GB storage options, 16MP front camera, and dual rear camera setup.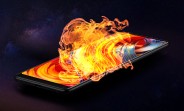 Alleged AnTuTu score shows Xiaomi Mi Mix 2S flex Snapdragon 845 muscle
Whether the Mi Mix 2S will be the first with a S845 chip or not, performance will trump older chipsets.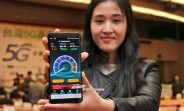 HTC U12 shows up in live photos
It looks like a curvier U11+.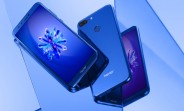 Honor announces the quad-camera Honor 9 Lite for EU
Honor is going to bring the Honor 9 Lite to Western European markets.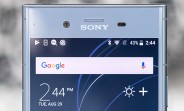 Xperia XZ2 accidentally outed by carrier on Twitter
A subscriber asked about the Xperia XA2's availability when the support team tweeted about an unreleased phone.
Article source: https://www.gsmarena.com/week_6_in_review_nokia_7_plus_tops_the_mostread_list-news-29557.php